Sorry for the swearing.
The disavow links tool is the online equivalent of giving a can of Coke to a toddler and then telling them to sit still after they've drank it whilst simultaneously offering them a bowl of Smarties.
Because you'd do that, right?
It seems that a certain search engine has forgotten that it's meant to serve up the best results for the searcher and instead decided to tamper with every single website.
Read more about Google and Disavow links here.
As an avid reader of blog posts, links help me check out sources of information and evaluate what I am reading. Links indicate to me that the writer of the post cares enough to see that I am informed about what I read and show how they came to their conclusion.
It seems a certain search engine has decided that it will now decide which links are spam and enable the user to "disavow" them.
So what happens to the reader once people are too frightened to link to other sites?
Back in the summer I was asked by an SEO agency allegedly belonging to British Gas (sorry no link) to remove a no follow link from my site Birds on the Blog (happy to link to my site from here, this is a nice neighbourhood).
I looked at the post with the link and decided that no, I wasn't going to remove the link as it was relevant to the post. So I ignored the email, what's the worst they could do? Sue me?
The agency followed up with an email demanding that my already no-follow link was made no-follow. My reply was none too polite as it was now obvious they were using some sort of automated software to mass email people and had no idea who is a spammy link and who isn't.
I've yet to hear back from them, but I eagerly anticipate the next email

.
So who decides the nice neighbourhoods?
Google and SEO agencies allegedly decide.
Google indicates via webmaster tools that your links may be unacceptable to them and then you have the option to disavow them.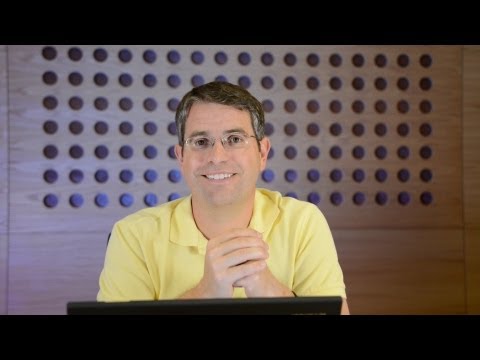 In the video from Matt Cuts he says that spammy looking links affect your reputation and your image. Using my example above, British Gas decided my three times award winning site was a bad neighbourhood.
Not any of my 100,000 monthly readers. An SEO agency decided that I was doing them a disservice by linking to them. How does Google see that? Well they say they take the disavow aspect under advisement, that they don't have to act upon it.
Well they can f*ck right off. Sorry about the language here, you can tell I'm an east London girl (a location often seen as a bad neighbourhood in need of regeneration) who resorts to bad language when she's annoyed, and I am very annoyed.
It seems that Google has forgotten that we serve our readers, that when we link out to other sites we are making it easier for our reader to source information.
We are citing where we get our information from, as well as our showing our readers where to go and making it convenient for them. Google has taken up the idea of web regeneration in the same way inner city councils took up town planning in the 1960s – concrete and tower blocks everywhere – never mind the view, it's all for the greater good.
So forgive me for being stupid when I say isn't good SEO about the reader?
Isn't blogging about being respectful to where our ideas and inspiration come from? Since when did  links made with the intention of making life easier for the reader, become a crime?
Isn't SEO about a site's architecture and layout as well as a myriad of other things?
So I'll say this to Google and to anyone else I link from, from my own sites:
I care more about my reader's experience than I care about your SEO.
Disavow if you want, but you still don't get to tell me what to do and how to do it.
You don't ever have to send me another piece of organic traffic. Ever. I don't care. My first customer, is my reader and not the search engines or an SEO agency.
Sure, I may live to regret this post, but I will say what I believe – that readers expect links, they expect citations and attribution. They expect to see good content, not content that cowers and hides and threats from SEO experts or webmasters who rely on automated software to tell them what to do.
Sure, it's an advanced tool, and despite Cutts saying at least 10 times not to use it, some idiot at an SEO agency will use it, and all the awards in the world will not stop Google from slinging me into bad neighbourhood hell, because the poachers have now turned gamekeeper, and there is nothing ordinary businesses caught up in it can do (phew, breathe!).
I know it's to remove scraped links and spam content, but when an SEO agency demands a link from a high traffic PR4 niche site, I have to wonder at the wisdom of this.
In the good news file, I get at least 10 invitations a day inviting me how to use the new tool to my advantage, yes, training for something that is the online equivalent of a sugary drink inside a toddler.
Power corrupts; absolute power corrupts absolutely.
Links are just one part of the 200 things Google takes into account via it's algorithm. If that's the case where are the tools for the 199 factors? Why is this one deserving specialist help and none of the other factors?
Creatives have a hard enough time getting attribution for their work as it is, and I've been told by some bloggers they will no longer be linking to images… just in case they get disavowed. So now we have copyright theft caused by ignorance and a stupid tool.
Comments on why this is an awesome tool most welcome. Convince me this isn't another stick to beat a blogger with.
photo credit: Thomas Hawk